To honor our budding community, we are taking steps towards opening an additional space that will carry on the magic of our home studio, while providing more space, amenities, and offerings.

Together, we can expand the ways in which yoga touches lives and changes the world.

JOIN THE CAMPAIGN



To our beloved community, we are asking for your support. Please, visit our campaign, explore our offerings, and consider investing in the growth of this amazing tribe. Time and time again, we have heard the calls that you are ready, willing, and wanting to offer support to this community and place that you consider family and home. And now you can!

JOIN THE CAMPAIGN

What will the JBY expansion offer?
More class offering / More mat space / Larger space for community to gather / Expanding workshop opportunities / Advanced teacher trainings / Ample parking / A shower / Additional bathroom facilities / Expanded retail


What will it take?
Up to this point JBY has raised all but $50k, and considering the total amount we are very close! So, we are asking for $50,000 in 50 days, and with the magic we have witnessed within this community, we know just how possible this is!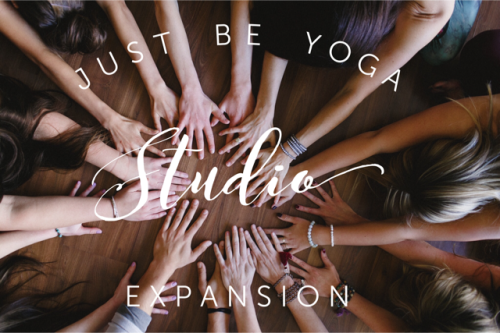 If you are unable to provide a financial offering at this time, we would like to invite you to instead share this

campaign link

with friends and family. The more we can spread the word of how Just Be Yoga touches hearts and changes lives, the more we can share moving forward. Thank you for support and love. We would not be who we are without you.


With infinite love and gratitude,
the JBY Tribe