Ellina Gurevich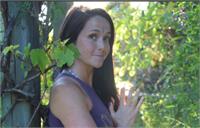 Ellina Gurevich instructs the following:
Dynamic flow-based yoga. Recommended for those having a familiarity with Sun Salutations A and Sun Salutations B. Vinyasa flow is a rigorous, athletic yoga practice stemming from the ashtanga tradition. Poses are held for shorter periods of time and will link one breath with motion, creating a dynamic and fluid 'meditation in motion.' Expect all vinyasa classes to include sun salutations, pranayama (breath control), flow sequences, focused core work, standing balances, backbends, and hip-openers; intensity of poses will vary depending on class level and instructor. 60 minute class

Room heated to 85-88 degrees.