Heidi Rydman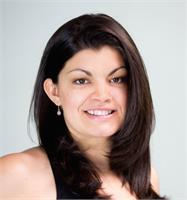 Why yoga?
Yoga is my greatest teacher, without I would be a huge asshole. Some days I still am but at least I can see that I am. Every time I come to the mat it's like coming home. I feel the most inspiration when I am moving and breathing. Yoga is a vacation from my mind, we could all use more breaks from the monotony and repetition of our thoughts.
Who or what inspires you?
My teachers. My husband. My children, the possibility of who they will become and how they will become it. Sunsets, and sunrises. The unpredictability of the universe. Music that you can feel in your bones!
Three adjectives that describe you and your teaching style:
Honest. Surprising. Fun.
Where are you the most fearlessly authentic in your life?
In my marriage.
What is something not a lot of people know about you?
Lately I can handle changes surprisingly well!
Heidi Rydman instructs the following:
Dynamic flow-based yoga. Recommended for those having a familiarity with Sun Salutations A and B.

Power Vinyasa flow is a rigorous, sweaty yoga practice stemming from the ashtanga tradition. Poses are held for shorter periods of time and will link one breath with motion, creating a dynamic and fluid 'meditation in motion.' This is a hot, sweaty fun practice often set to fun, fluid, dynamic music. You will leave inspired and ready to shine off the mat!

Room heated to 85-88 degrees.