Michelle Posey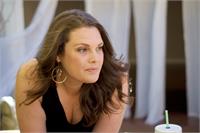 Michelle Posey instructs the following:
In our non-heated Yin classes you will experience postures done on the floor or against the wall with supportive blocks, blankets,and bolsters. Poses are held for a longer period of time allowing you to stretch connective tissue. You may experience guided meditation woven into the class. Expect to leave feeling balanced, connected, and whole. Great for all levels.




Dynamic flow-based yoga. Recommended for those having a familiarity with Sun Salutations A and Sun Salutations B. Vinyasa flow is a rigorous, athletic yoga practice stemming from the ashtanga tradition. Poses are held for shorter periods of time and will link one breath with motion, creating a dynamic and fluid 'meditation in motion.' Expect all vinyasa classes to include sun salutations, pranayama (breath control), flow sequences, focused core work, standing balances, backbends, and hip-openers; intensity of poses will vary depending on class level and instructor. 60 minute class

Room heated to 85-88 degrees.